We take our commitment to the people and the communities we serve very seriously.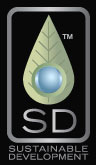 Our Sustainable Development Campaign is bringing to light, our business of doing good. Our ongoing commitment to Innovation is serving as its cornerstone. After all we are a coatings company. Our business is to serve, protect, beautify and take old, and make new again, the bases of sustainability. Protecting our environment is ensuring a healthy place for humanity. Inspired by the Betterment Element, Gregg Custom Painting™ is focusing full circle on less, Carbon producing methods and recycling of commercial waste, We invite you to explore our commitments to sustainability and track our progress. Sustainable good is contagious. Since the Campaigns inception it has become the very thread of our fabric. It has filtrated thought the company nourishing all that it has come in contact with. It inspires us all and is universally achieved in all elements of our business.
If you have questions about social responsibility at Gregg Custom Painting™, simply click on the appropriate link below for more information.